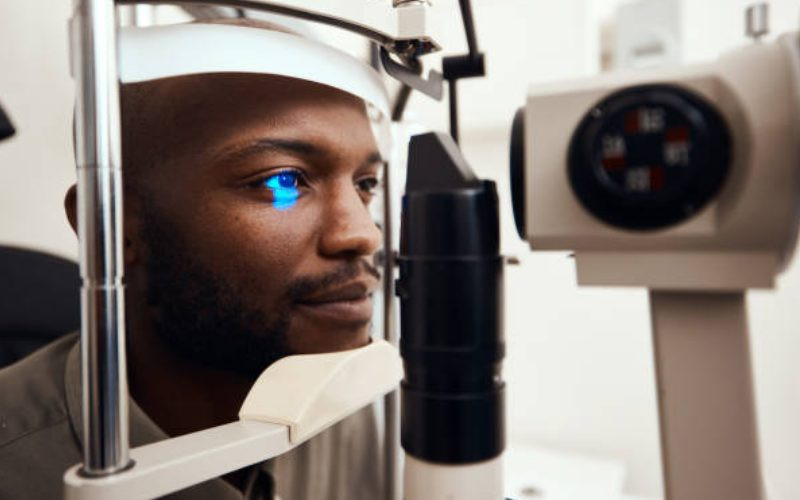 Six million Kenyans 'do not have access to eye care'
[ad_1]
The Ministry of Health said 6.3 million Kenyans have eye problems, but the government is unable to provide quality health care.
Ophthalmology chief Michael Gichangi said on Sunday that only 1.56 million of the 7.8 million people requiring specialist eye care services could be operated on and treated.
This group can also take their glasses for correction, Dr Gichangi said when announcing a partnership with the Fred Hollows Foundation and the International Agency for the Prevention of Blindness (IAPB) in Nairobi. The agreement aims to improve the services offered to eye patients in Kenya.
"The Ministry of Health estimates that 15.5% of Kenyans need quality eye care services ranging from surgeries, treatments and eyeglass corrections. However, only about a fifth have access to eye health services," Gichangi said.
He added, "But the government is tackling the situation through such partnerships which help us expand equitable access, including in remote parts of the country."
Gichangi said the government is focusing on improving access to specialist eye care for the treatment and management of cataracts, glaucoma and diabetic retinopathy.
The International Agency for the Prevention of Blindness (IAPB) Vision Atlas 2020 report on Kenya shows that there were around 3.9 million people with vision loss, of which 290,000 were blind.
The Fred Hollows Foundation and Novartis Pharmaceutical have unveiled the Integrated Eye Health Program to fight preventable blindness in Kenya.
The program, part of an ongoing partnership to combat avoidable blindness, aims to improve accessibility to eye health services.
The program will educate more than 400,000 people about eye diseases and screen at least 40,000 patients.
[ad_2]
Source link