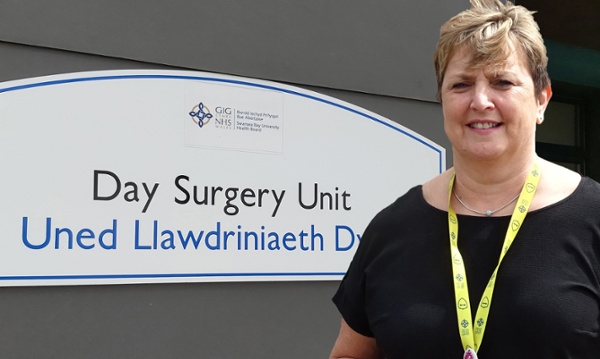 Singleton Hospital's new operating theater will solve eye surgery expectations
A multi-million pound investment has been announced at Singleton Hospital in Swansea to cope with long waits for eye surgery.
A new operating theater dedicated to ophthalmology procedures is due to open in the summer of this year – enabling the health board to perform around 200 additional operations per month.
It is hoped that this figure will increase over time, with the possibility of introducing weekend and evening sessions.
The new modular theater will be attached to the day surgery unit on the opposite side of Sketty Lane from the main Singleton site.
It costs £3.3 million, with an additional £700,000 investment in new equipment. Additional staff is also being recruited.
Swansea Bay University Board of Health has embarked on an ambitious program called Change for the futurewhich will see health services delivered in a new and more efficient way.
Part of the program includes the creation of a series of Centers of Excellence at major hospitals in the health board.
Singleton will become a center of excellence for several specialties, including ophthalmology which is already established there.












Like many other parts of Wales, Swansea Bay had long waiting times for eye care before Covid. But the pandemic has made them significantly worse – hence the need for action.
Jan Worthing (right), director of Singleton Hospital, said: "The reduction in operating theater capacity following Covid has hit all surgical specialties hard, but particularly ophthalmology due to the high number of patients affected.
"We now have around 2,500 people waiting for eye surgery. Around 1,700 of them waited longer than the 36-week target
"In addition, there are approximately 2,100 cataract patients waiting over 26 weeks to be seen on an outpatient basis, and approximately 80% of these will likely require surgery."
Ms Worthing said the health board had invested significant sums in recovery funding to help patients get surgery at one of three private hospitals.
"However, we are keen to develop additional NHS facilities to reduce the need for this outsourcing in the future," she added.
Preparatory work has already begun, with the modular theater expected to be on site by the end of March.
Jo Williams, division chief for ophthalmology, said additional theatre, nursing, medical and support staff were being recruited, with the new theater due to be operational in early July.
"It will provide approximately 200 additional ophthalmology cases per month initially" she added.
"In the longer term, we hope to be able to start doing evening and weekend sessions to meet the needs of the local population in ophthalmological surgery."