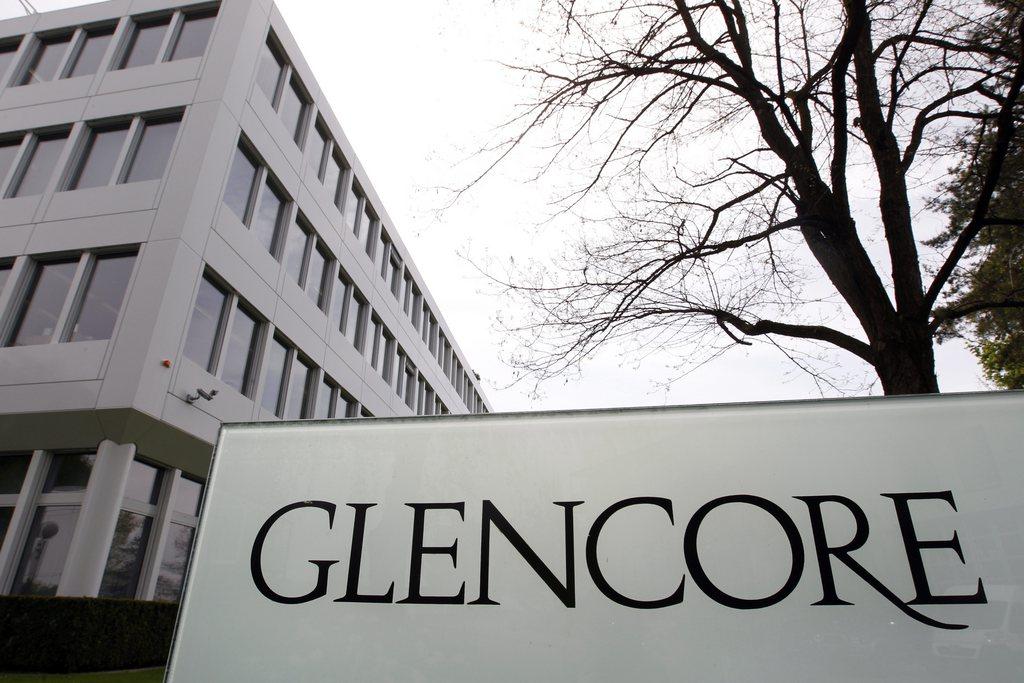 Public Eye files criminal complaint against Glencore
The Swiss NGO Public Eye has filed a criminal complaint with the Office of the Attorney General of Switzerland against the activities of the Swiss commodities giant Glencore in the Democratic Republic of Congo (DRC).
This content was published on December 19, 2017 – 15:12

swissinfo.ch, swissinfo.ch/ts
The Attorney General's OfficeExternal link confirmed receipt of the complaint on Tuesday, but said further details were currently not possible, according to the Swiss news agency.
Glencore told swissinfo.ch he had nothing to say about the Public Eye criminal complaint because he had not seen it yet.
+ Glencore revelations increase pressure on commodities industry
+ An oil trader denounces a "defamatory" report by an NGO
In A declarationExternal link On Tuesday, Public Eye said that with the Paradise Papers, "there is now even more evidence pointing to malfeasance surrounding the acquisition of mines for legal authorities to launch an investigation. It is high time for them to rule on the legality of the operations, the dubious nature of which has been highlighted by the press and NGOs for more than five years ".
"Major risks"
Public Eye said that since 2007 Glencore had acquired stakes in multi-billion dollar copper and cobalt mines in the DRC, "a country that embodies the resource curse."
To do so, he said the Zug-based company took major risks. "For example, he did not hesitate to partner with Dan Gertler, a businessman with a dubious reputation that he simply could not ignore and whose dubious links with the Congolese political elite had been laid prominently repeatedly, "he wrote.
"The recent revelations in the Paradise Papers have added even more damning elements to this momentous saga. They show, for example, that Katanga, the mining company Glencore was taking over, has repeatedly mandated Dan Gertler to negotiate with the Congolese authorities.
In November, Paradise Papers documents obtained by the International Consortium of Investigative Journalists (ICIJ) revealed details of business transactions involving many individuals and companies, including Glencore.
According to Public Eye, these documents show that in early 2009, Glencore granted one of Gertler's offshore companies a loan of $ 45 million (CHF 44.4 million), conditional on the success of these negotiations. As a result of this intervention, Katanga was able to obtain a "sensational reduction" in the signing bonus from $ 585 million to $ 140 million.
According to Resource Matters, a Brussels-based NGO, Katanga paid the Congolese government four times less than most of its competitors. Glencore and Gertler deny any wrongdoing.
Glencore made a statementExternal link on Katanga in November after the publication of the Paradise Papers.
Public Eye said on Tuesday that despite the "numerous articles and reports published by the press, and by NGOs such as Global Witness, the Swiss prosecution has never taken an interest in this case. In filing its complaint, Public Eye asks the Office of the Attorney General to initiate legal proceedings, in particular to verify whether Glencore has failed, as a company, to prevent illegal practices in compliance with its legal duty of care ".
This article was automatically imported from our old content management system. If you notice any display errors, please let us know: community-feedback@swissinfo.ch