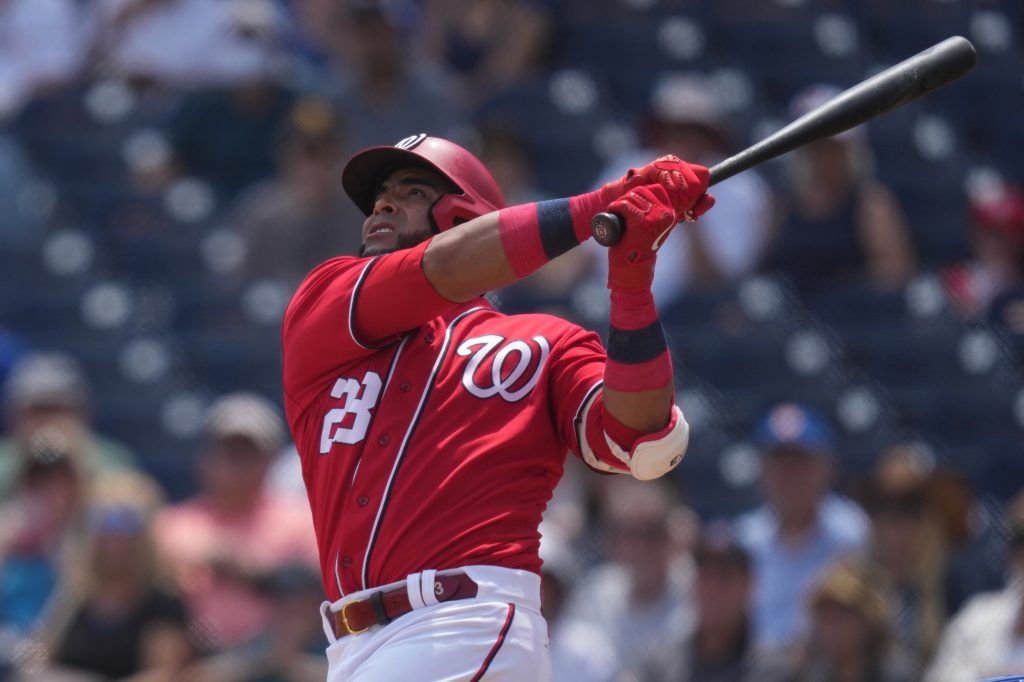 Nelson Cruz to undergo eye surgery
[ad_1]
National hitter Nelson Cruz tells MLB.com's Jessica Camerato that he will have surgery on his left eye in late October due to inflammation that is blocking his vision (Twitter connections). He expects to return to baseball activities in 6-8 weeks, which should give him plenty of time to be ready for spring training.
"Vision is everything for hitters," Cruz says. "But the good thing is that it can be fixed." Going into more detail, he says, "You can only see clearly with the right eye. When I close this one, it's not clear. I need my eyes to be sharp, to be able to see the ball, especially to see the spins. Cruz then adds that he estimates that the problem has affected him for a year and a half, although it has worsened recently.
The estimated timeline provided by Cruz is interesting, as it matches his slowing down to the set. He was an above-average hitter for 14 consecutive years from 2008 to 2021, although he slowed down in the second half of last year. He started the year with the Twins and hit .294/.370/.537 for a wRC+ of 142. In July he was traded to the Rays for Joe Ryan, Drew Strotman and Calvin Faucher. Unfortunately for Tampa, Cruz's production plummeted almost immediately and he ended up hitting .226/.283/.442 as Ray for a wRC+ of 95.
Despite this slow end to the season, the Nationals Reconstruction gave Cruz a one-year, $15 million contract plus a mutual option. The Nats didn't really have any ideas about competition, but were likely hoping Cruz would act as a mentor for younger players and then play well enough to be knocked out for the midseason prospect. Prior to the trade deadline, there were rumors the Mets were interested, but a deal for Cruz never came to fruition, likely due to his lackluster performance this year. His batting line for the season is .234/.313/.337 for a wRC+ of 85.
As the offseason approaches, Cruz is destined for the open market, as mutual options are almost never chosen by either side. This news regarding his eye will make his free agency an interesting case to watch. For one thing, he's now 42 and has been under par at home plate for over a year. He's strictly a designated hitter at this point, which means he's of no value to teams if he can't produce at home plate. However, if it's true that the eye issue was holding him back, it's possible he could become a feared puncher again like he was in the early months of last season. He will have the next few months to find out which clubs are ready to try their luck with him.

[ad_2]
Source link