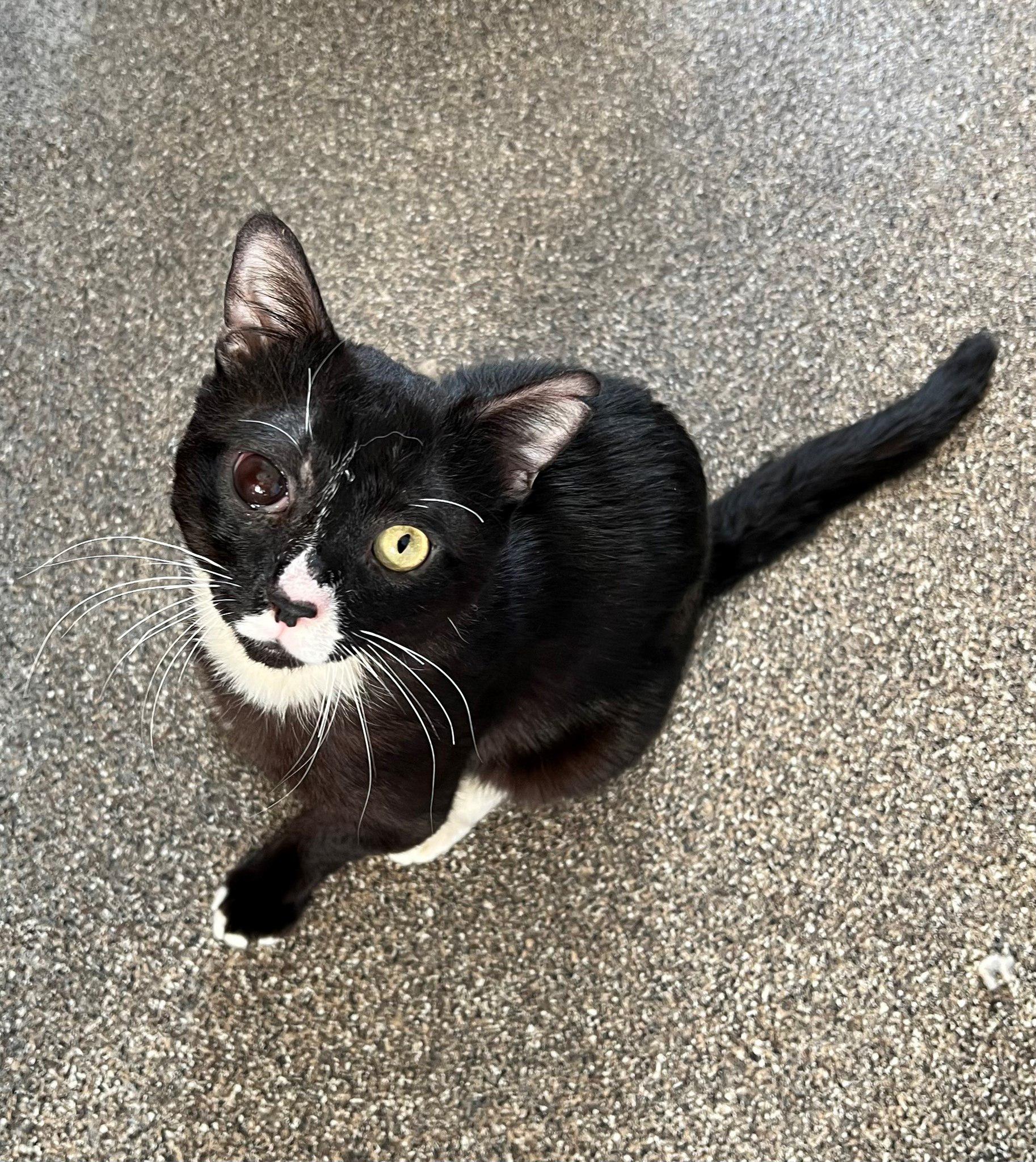 Highway, cat found abandoned in Darien, recovering from eye surgery
NORWALK — A cat found abandoned at a Darien rest stop last week is recovering from surgery on Thursday, but has a long road to recovery ahead of it, according to the Pet Animal Welfare Society of Norwalk.
The cat, named "Highway" by the New Canaan Police Department, suffered from a ruptured eye likely caused by prior abuse that caused "terrible pain", according to the shelter's surgeon, Dr. Adrien Zap. .