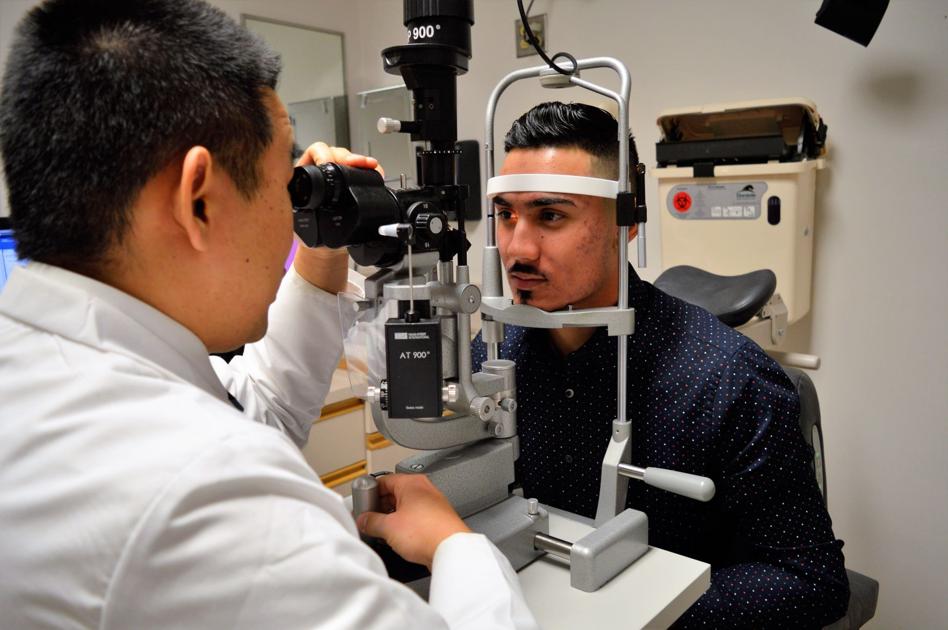 Former Fontana Resident Receives New Eye Surgery at Loma Linda University Eye Institute | New
At the start of last year, 22-year-old Alonzo Contreras began to have problems with visual concentration, so much so that the blur prevented him from recognizing traffic signs while driving. Taking preventative measures, the former Fontana resident visited an optometrist for an assessment.
With prescription glasses for his supposed stigmatism, Contreras resumed his daily routine; he resumed his respiratory therapy job and returned to exercise. However, her vision problems progressed.
"I noticed that my right eye was the most affected, I even tried to drive with my left eye only but it was impossible. That's when I decided to do an assessment. more in-depth, "said Contreras, who now lives in San José. .
His visit with ophthalmologist Frank S. Hwang, of Loma Linda University Eye Institute, confirmed an adverse result: Contreras had to be operated immediately because partial blindness harassed him.
Contreras had been diagnosed with keratoconus, a progressive eye disease that deforms the cornea.
Luckily for Contreras, the US Food and Drug Administration (FDA) approved surgery on the corneal gesticulation system in humans in April last year.
"The surgery prevents the disease from progressing; if it is not done, we are talking about a possible corneal transplant, and it is not recommended, especially in young people," Hwang said on Dec. 15 after reviewing Contreras for a post-operative visit.
Contreras thus became the first patient to undergo corneal cross-linking surgery at Loma Linda University Medical Center, and Dr. Hwang the first to perform it on October 26. Hwang said this opens the doors for countless keratoconus patients; however, at this time, the surgery is not covered by health insurance plans as they consider it cosmetic.
"The cornea transplant is not good because if it goes well, if the body does not reject it, it lasts 20 years, and then they will need another surgery, which will last even less," said Hwang.
Hwang added that the surgery costs between $ 2,000 and $ 3,000 per eye.
According to Loma Linda University Health, surgery is available through Avedro's Photrexa products and the KXL system.
The procedure works by creating new cross-links of corneal collagen, which results in shortening and thickening of the collagen fibrils, which leads to stiffening of the cornea.
According to the American Academy of Ophthalmology, it is currently unknown what causes keratoconus; However, some scientists believe genetics play an important role since 10% of patients have a family member with a similar condition, the Academy added.
Data based on a study in 1998 indicate that the prevalence of keratoconus was 1 in 2,000 people; however, other studies indicate that it is 1 in 750 people. According to LLU, keratoconus is usually seen in young adults.
Symptoms of keratoconus range from slightly blurred vision and slight distortion of vision to increased sensitivity to light and glare. Keratoconus can be identified through extensive studies where techniques such as keratometry and computerized corneal topography are applied.
Some treatments include deep anterior lamellar keratoplasty, in which only the frontal and middle layers are transplanted. Compared to a total corneal transplant, the healing period is faster.
Contreras said his surgery was successful. He can now devote his full attention to giving his three-year-old the quality of life he deserves.
"It was quick and painless," he said. "I would definitely recommend this procedure to other patients with similar illness."
For more information on Loma Linda University Eye Institute and the corneal crosslinking procedure, visit llueyes.com or call (909) 558-2000.