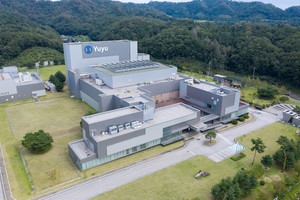 FDA approves Yuyu's P2 study for dry eye treatment
Yuyu Pharmaceutical said it has received approval from the US Food and Drug Administration to conduct Phase 2 clinical trials for YP-P10, a new treatment for dry eye disease.
YP-P10 is a new biopharmaceutical using synthetic peptides and aims to relieve the signs and symptoms of dry eye syndrome caused by inflammation by administering the treatment twice daily.
In preclinical trials, Yuyu confirmed that the candidate has excellent anti-inflammatory mechanism and healing effect on corneal epithelial cells compared with existing drugs.
"As the FDA has approved the Phase 2 clinical trial of YP-P10, the company expects to begin the study in the first half," said Yuyu Pharmaceutical CEO Robert Yu.
According to the Korea Pharmaceutical and Bio-Pharma Manufacturers Association, the global dry eye syndrome market, worth $3.9 billion in 2018, will reach $5.6 billion by 2026, growing of 6.14% per year.
The company pointed out that it is also developing other drugs besides YP-P10 through aggressive R&D investments this year.
These drugs include three new drug pipelines for the treatment of multiple sclerosis in cooperation with the University of California, Los Angeles (UCLA) in the United States, and new drugs for benign prostatic hyperplasia, loss hair loss and stroke recovery.
"The company has designed all of its new drug pipelines currently in development to receive drug approval and pricing in Korea and the United States, Europe, Japan and China," Yu said. "Even if a multinational pharmaceutical company does its due diligence, we believe our projects will be attractive new drug programs."