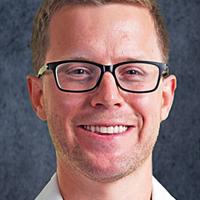 Eye surgery returns to DCMH | Local News
GREENSBURG – Decatur County Memorial Hospital is now providing eye surgeries, including cataract procedures, by two of southeastern Indiana's leading ophthalmologists.
Physicians, Kevin Scripture, MD and Eric Scripture, MD are offering these surgeries at DCMH and working out of their new Whitewater Eye Center office located at 955 N. Michigan Avenue, Suite 2, in Greensburg.
Both doctors completed their ophthalmology residency training at Indiana University. Dr. Kevin Scripture has 22 years of experience, performing tens of thousands of surgeries during his career. Dr. Eric Scripture has been trained in the latest techniques for cataract surgery and glaucoma shunt surgeries. In their new Greensburg office, they will provide specialty eye care, including medical retina care for macular degeneration patients needing eye injections, glaucoma care, diabetic eye exams, and other medical eye care.
Whitewater Eye Center Greensburg also includes Dr. Chris Hainline and Dr. Brianna Niehoff (Keener).
Dr. Hainline is a fellowship trained corneal specialist who provides medical retina injections and lasers, along with corneal care and other eye disease consultations. Dr. Niehoff treats patients for glaucoma, diabetic eye exams, other medical eye care and post op care.
"Decatur County Memorial Hospital has been very supportive of our efforts to provide local surgical care. We are pleased with the commitment shown by the hospital's board in bringing back ophthalmic surgeries at the hospital, "said Dr. Kevin Scripture.
"For our leadership, this was a simple decision," said Rex McKinney, CEO of Decatur County Memorial Hospital. "We have been given the opportunity to bring in highly talented eye surgeons with a commitment from a practice that is committed to providing services within our community. To support the physicians, our facility has invested in the latest technology to ensure our community has the highest quality care close to home. "
Information provided