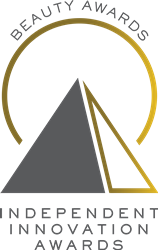 Blaq wins "Eye Treatment Product of the Year" award in 2021 Beauty Innovation Awards program
Just slip on our activated charcoal eye mask and deflate, detoxify and come back to your shiny and beautiful self – Ryan Channing, Founder and CEO of The Blaq Group
LOS ANGELES (PRWEB)
November 03, 2021
The Independent Innovation Awards, the industry's strongest recognition platform for innovators and leaders in the beauty industry, today announced that The Blaq + Hyaluronic Acid Eye Mask Blaq Group, a trusted brand that offers a wide range of skin care products formulated for fast-paced beauty consumers, was selected as the winner of the Eye Treatment Product of the Year award for of the 2021 awards program. The Independent Innovation Awards program aims to assess and recognize the most outstanding and innovative companies, services and products within the growing beauty industry.
Blaq + Hyaluronic Acid Eye Mask uses activated charcoal to deflate, detoxify the eye area as well as hyaluronic acid which has the greatest ability to restore moisture as it retains nearly 1000 times its weight in water . Activated charcoal quickly absorbs excess oil to keep skin mattified and blemish-free.
The mask is 100% cruelty-free and comes in 5 pairs. Applied for 10 to 15 minutes, using the eye mask twice a week removes toxins while hydrating and plumping the skin. The mask is also infused with the calming anti-inflammatory and antimicrobial properties of Hamamelis Virginiana extract.
BLAQ is a skin care line built on the proven benefits of the basic ingredient: activated charcoal. An ancient remedy renowned for its nourishing, detoxifying and whitening properties, the ingredient's benefits have been recognized in a wide range of genderless skin care essentials.
"We are very grateful to receive this award because we are so proud of this product. The reaction has been overwhelming but assures us that our confidence in our basic ingredients is not unfounded, "said Ryan Channing, Founder and CEO of The Blaq Group. "Activated charcoal will solve just about all your problems. Simply put on our activated charcoal eye mask and deflate, detoxify and come back to your shiny and beautiful self.
Competition is relentless in the beauty industry as consumers seek premium products and services that stand out from the crowd. The mission of the annual Independent Innovation Awards program is to honor innovation and recognize excellence, hard work and success in a range of beauty industry categories, including bath and body, hair, lips and makeup and many more. The Beauty Innovation Awards 2021 have attracted more than 2,000 nominations from around the world.
"The sensitive skin under and around the eyes is extremely delicate. Consumers are looking for a natural, gentle way to treat the area. Blaq offers a high quality natural skincare formulation that detoxifies and nourishes the skin for good health, "said Travis Grant, Managing Director of Independent Innovation. ""
####
About the independent innovation awards

The Independent Innovation Awards program aims to recognize and honor the most innovative companies, services and products. The Beauty Innovation Awards publicly recognize the achievements of companies and products in the beauty industry, including bath and body, makeup, skin, retailers and services, etc. For more information, visit: beautyinnovationawards.com.
About Blaq

BLAQ's mission is to provide detoxifying beauty solutions to our customers all over the world! At BLAQ, we believe that taking care of your complexion shouldn't be a guessing game or a chore. That's why we create beauty products that are both proven to work and fun to use.
As a brand, we focus on playfulness rather than pretense or perfection. We're here to give you the confidence to be fully yourself – whoever it is 🙂
1. It's about beauty minus toxicity
There's a lot going on in the beauty industry that doesn't work anymore or even starts out. From selling the idea of ​​perfection, telling yourself what you should look like, to complex skin care regimes that no one really has time for – we take it all away.
Why? Because although we are a beauty brand, we believe that how you feel is so much more important than how you look. That's why we've made our products simple, fun, and easy to use – so you have the freedom to do what you really want. No lengthy skin care regimens or weird tools – just a little bit of BLAQ and voila!
As a brand, we focus on playfulness rather than pretense or perfection. We're here to give you the confidence to be fully yourself – whoever it is 🙂
2. These are detoxifying ingredients like our non-toxic activated charcoal
Activated charcoal is basically a superstar at BLAQ. This powerful key ingredient does it all and is a stylish substance that detoxifies your skin and teeth. Activated charcoal attracts bacteria, poisons, chemicals, dirt and other microparticles to the surface, leaving your skin and teeth clean, clear and glowing with that you-nick glow!
3. It's about the planet
At BLAQ, we want to create ah-ma-zing products that don't cost the earth. We therefore strive to offer you ingredients and formulas of ethical origin and respectful of the planet that do you good from the inside! We will admit that we are not (yet) perfect, but we promise that we are always trying to improve.
Our revolutionary detoxifying beauty journey is going to be fun – we can just smell it, and we would love to have you join us! Track us down on social media, buy the range, tell your mom and friends because we're here to change that.
Share the article on social media or by email: