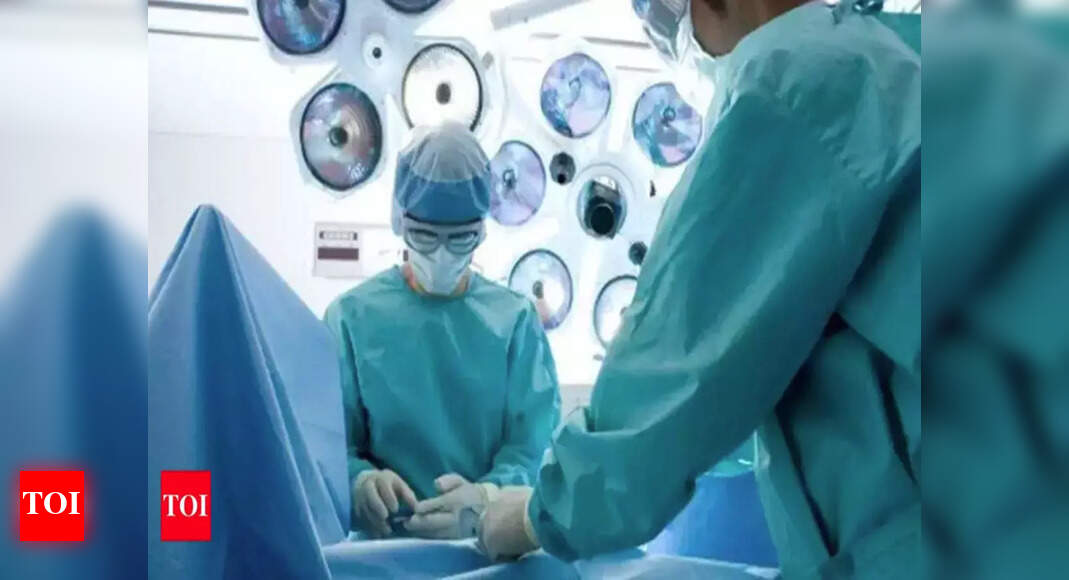 Bangalore: The company asked to reimburse the bills of Rs 93,000 for the eye surgery of the woman | Bangalore News
[ad_1]
BENGALURU: A consumer court ordered an insurance company to reimburse a 62-year-old Bangalaise woman for the Rs 93,672 she had incurred for her cataract operations and to pay her compensation of Rs 35,000 for having harassed the elderly person.
The insurer had previously refused to reimburse the woman for all of her medical costs, citing that she had opted for another type of surgery.
B Shashirekha of Jayanagar 3rd Block has held an indemnity policy with the Oriental Insurance Company Limited for 20 years and last paid a premium of Rs 35,759 for the policy validity until the end of 2020.
On March 11, 2019, the elderly person underwent cataract surgery in the right eye on the advice of doctors.
She spent Rs 88,772, but when she requested reimbursement through her medical insurance, she only received Rs 32,000.
She questioned the insurer's decision to be told that an additional Rs 5,772 will be paid and no more.
An enraged Shashirekha contacted insurance company officials saying that even for cataract surgery on her left eye a few months earlier, which had cost her Rs 68,900, she had received a similar response.
She was told that she had opted for a particular type of lens surgery that was not allowed under the terms of the insurance.
With the company unwilling to budge, the elderly woman approached the Consumer Dispute Resolution Forum of the 1st Rural and Urban District of Bengaluru in Shantinagar in October 2020 with a complaint against the insurance company accusing her of unfair trade practices.
In the 10-month-old litigation, Shashirekha's lawyer presented the case, while the insurance company was absent.
In their order issued on August 25, 2021, the judges noted that a qualified medical professional suggested eye surgeries and that an insurance company cannot dictate what surgery the client should have.
In Shashirekha's case, no insurance documents show any restrictions and the act of the opposing party constitutes an unfair trade practice, they added.
The judges ruled that the company should pay the remaining sum of the claim of Rs 36,900 for the complainant's left eye surgery and Rs 56,772 for her right eye surgery, with interest.
Taking into account the elderly woman being forced to initiate legal proceedings, the judges ordered the insurer to also pay Rs 25,000 for harassing her and causing suffering and suffering and an additional Rs 10,000 for her expenses. litigation.
[ad_2]
Source link